Streamlining back-office tasks to better serve customers
With just a few Apps, any Xerox® ConnectKey® Technology-enabled Device can become the most productive employee in the retail store.
Xerox® ID Checker App
Instantly check the validity of ID papers right at the device
Xerox® Connect App for NetSuite
Spend less time documenting customer interactions
Xerox® Connect App for
Sage Intact
Processing paper invoices costs more than it should to retailers. And with more suppliers, the larger the number of invoices to manage.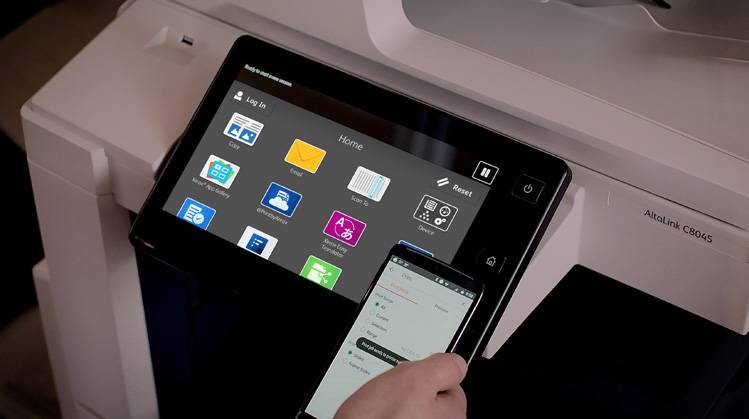 Xerox® Connect Apps for DocuSign and SignNow
We make paper and digital coexist better when it comes to expediting the processing of all documents that require signatures.
Xerox® Content Hub
Keep content relevant, adaptable, and ready to go at the store level.
In Partnership with Xerox®
Working side-by-side with Xerox®, we apply our expertise in business process and document workflow services, printing equipment, software and solutions that make a real difference for our customers. With award winning products and services, Senwill offers exceptional print quality, productivity and ease of use from our Xerox® product line. Contact Senwill, your authorized Xerox® channel partner, to address your business needs with a personalized solution.